The White Pine Celtic Arts Council (WPCAC) is a community sponsored Michigan Non-profit Organization dedicated to sharing the Celtic Arts through performance and educational opportunities.
Serving the Central Michigan area since 1995, the WPCAC provides lessons in Highland dance, drumming and bagpiping and is open to all comers regardless of race, religion, creed, color, national origin, age, sex, parental status, handicapping condition, or membership in any labor organization.
Of course, the best opportunity to get to know the Council and Celtic culture is to come to one of our many performances. The White Pine Pipe and Drums, the Midland Pipe Band and the Highland Dancers perform throughout the year at a variety of events including weddings, funerals and other special occasions.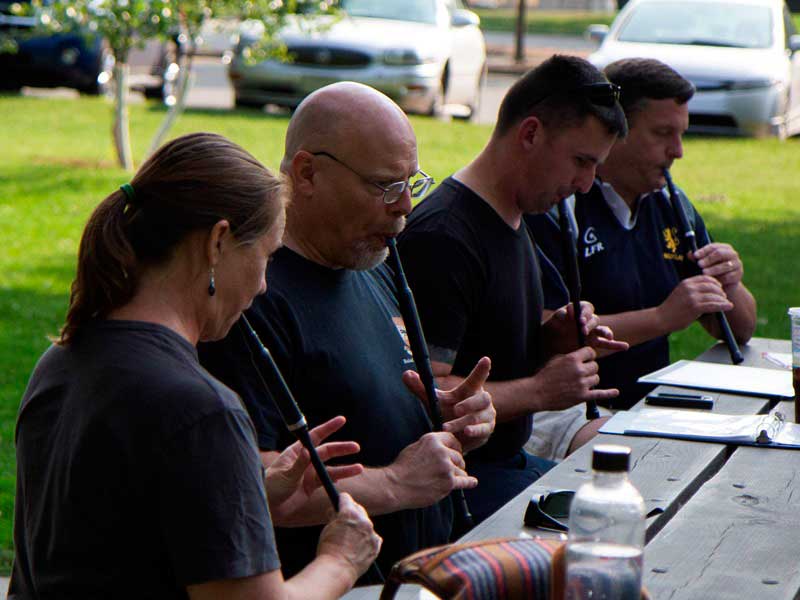 Practice Makes Perfect
If you're interested in learning the bagpipes please check our calendar for the next practice or follow the link below and send us an email. We always welcome those interested in learning about Celtic culture, dance and piping.
As you can see, one doesn't need bagpipes to learn. A practice chanter and a desire to learn is all that's required.
Contact us to find out what you can learn today!
Age is never an issue
Yes, it's always best to start learning a musical instrument at a young age but age is not an issue when learning the bagpipes.
Here at the Midland Pipes and Drum Band practice we see Frank Udell, our eldest player, instructing one of our youngest during a recent practice in the park.
No matter your age, we'd love to have you join us to pursue your passion for piping!
Contact us to start piping today!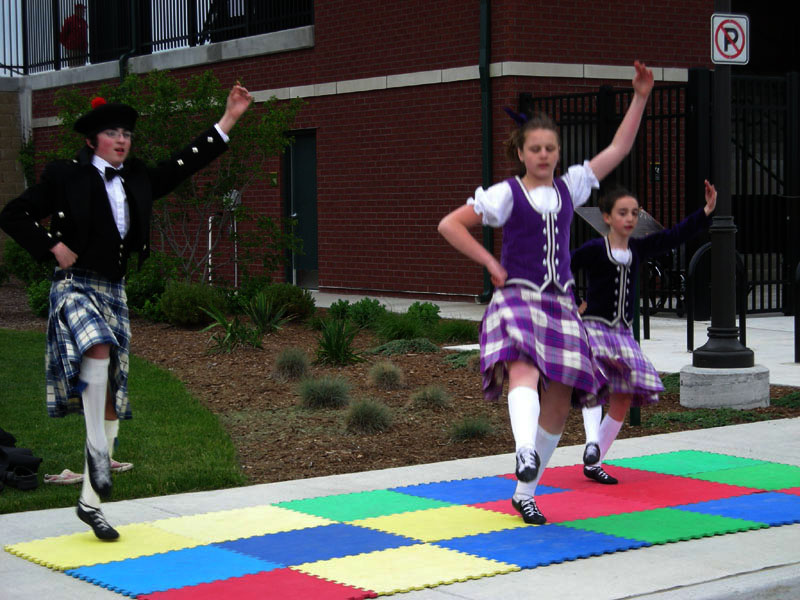 Dancing with the heart
For those who enjoy the dance the White Pine Celtic Arts Council supports educating our young lads and lasses in all traditional forms of Highland Dance.
Whether your interest is looking to 'reel', 'jig' or lift your legs to a 'hornpipe', we can help you to dance like no one is looking! Even though everyone is!
The fact is you'll find a community that you will feel at home with and revel in the enjoyment of Celtic heritage and dance.
Contact us to find out when you can get started!
And, until we meet again...
May the road rise up to meet you.
May the wind always be at your back.
May the sun shine warm upon your face,
and rains fall soft upon your fields.
And until we meet again,
May God hold you in the palm of His hand.
Slainte!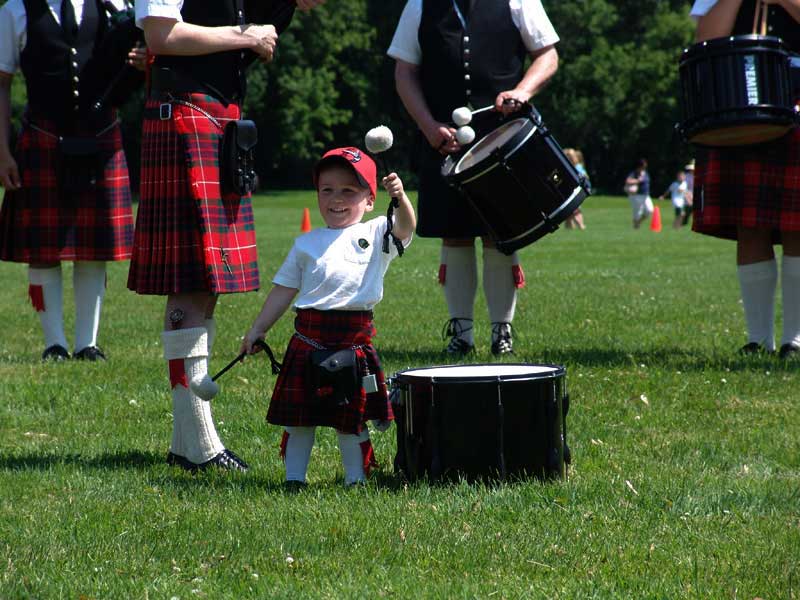 Now that you've seen a bit of what we do, let us introduce you to the Officers of the Council.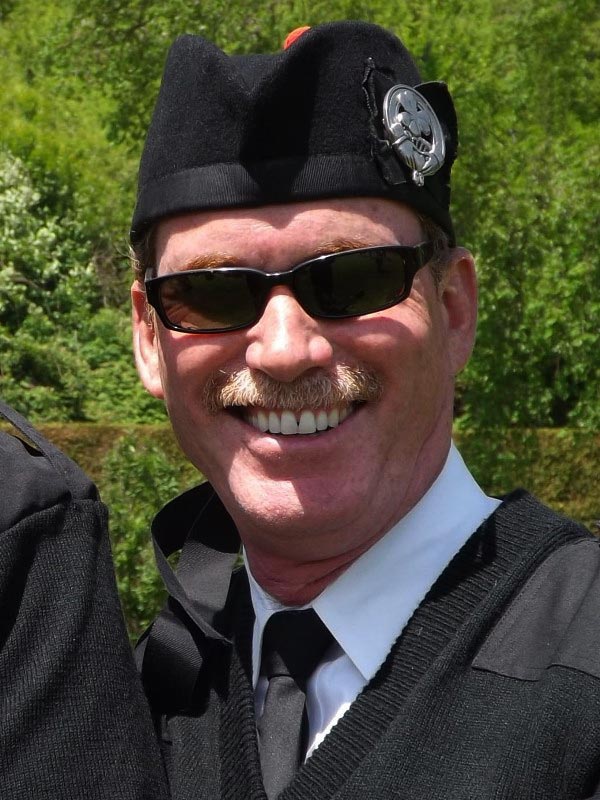 Bob Monticello
President
Bob Monticello was born and raised in Michigan with the exception of 3 years living abroad in Scotland.  He learned to play the bagpipes with the White Pine Pipes and Drums over 10 years ago while his daughter simultaneously learned Highland Dance.  His three years of living in Scotland left a lasting impression and has always felt Scottish, even with his Italian and Irish ancestry.  Bob currently lives in Midland with his wife and three children.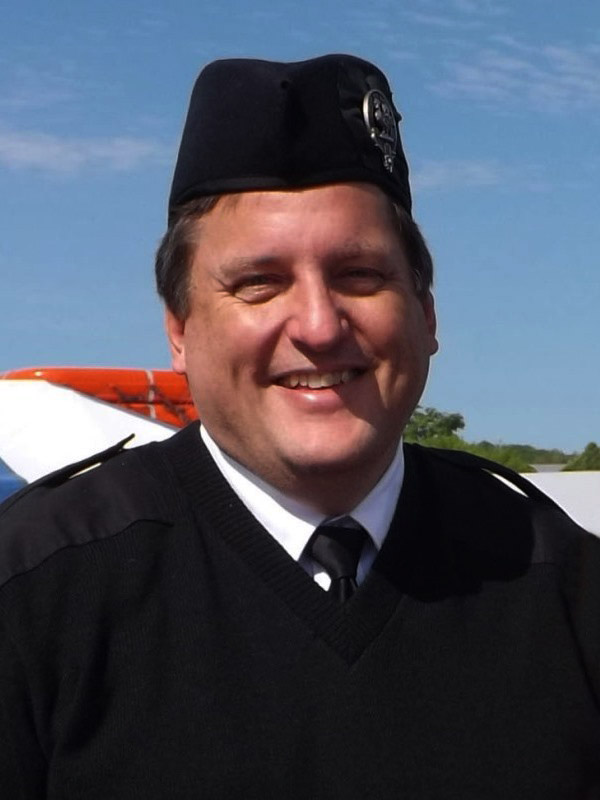 Dave Hufford
Treasurer, Secretary, Pipe Sergeant
Dave Hufford is a life long resident of Michigan growing up on the west side of the state in Holland. He played the tuba throughout his high school and college careers.   He pursued bagpipe lessons with the White Pine Pipes & Drums after his son's interest in the instrument in 2005.  Dave plays a set of Henderson bagpipes that were inherited from his Great Grandfather. Dave is joined in the band by his two sons, one pipes and the other on snare drum.  His wife and daughter are avid parade watchers.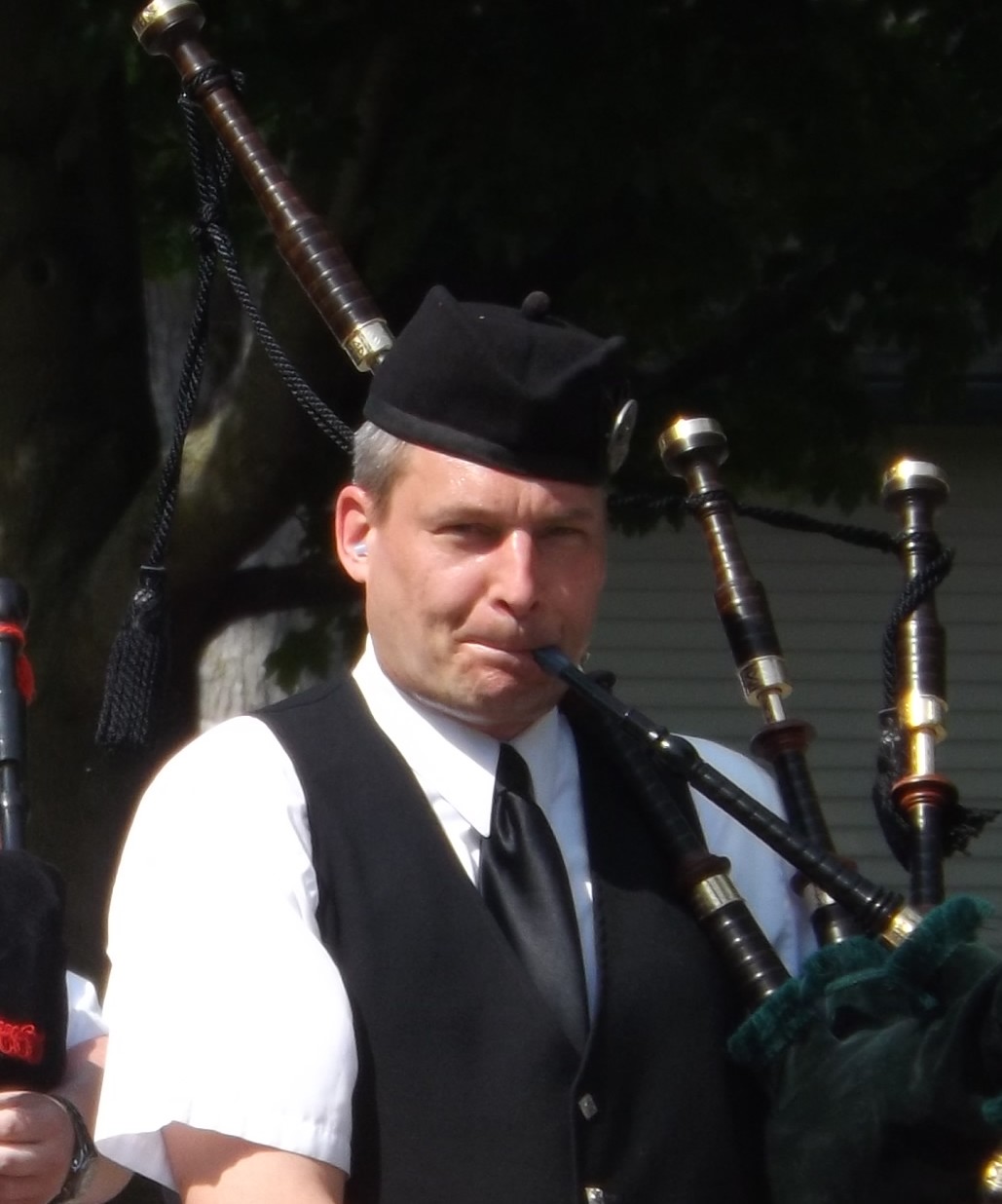 Paul Adam
Pipe Major
Paul Adam was born and raised in Yankton, South Dakota and Moved to Midland in 1996.  He started learning to play the bagpipes with the White Pine Pipes & Drums, along with his oldest son in 2001.  He assumed the Pipe Major role when the founding Pipe Major of the White Pine stepped down in 2005.  Paul has had the opportunity to learn from some "local" instructors such as Ken Eller, Bob Worrall and several others through several week-long piping schools and weekend piping seminars.
Frank Udell
Webmaster
Born and raised in Port Huron, Michigan, Frank Udell left Port Huron at age 15.  Frank began learning to play the bag pipes at the age of 60 in Lincoln, Nebraska where he played pipes with "The Lincoln Pipe and Drums". Moving to Midland, Michigan, Frank joined the Midland Highlanders in 2008 and, subsequently, joined the "White Pine Pipe & Drums" in 2012. Frank studied under legendary piper Edwin Makusha of Zimbabwe and is the 'elder statesman' of our group.
Get in touch!
Book us to play an event, find out where we're playing or learn how to play the bagpipes yourself!
You'll love what we do!